Posted: 03-03-2012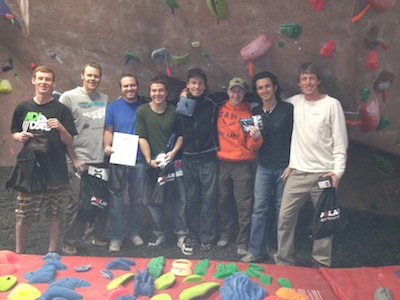 KAFB Route Setting Workshop Participants (from L – R): Nick Coddou, Tim "Minor Threat" Fuller, Bryce Eldridge, Alex Maccini, TF, Nate Iverson, Dan Isaac (Host/Organizer) & Jesse Sprague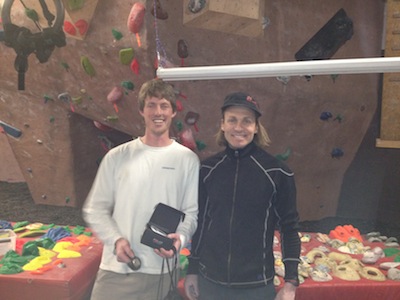 KAFB Event Polar Heart Rate Monitor Winner, Jesse Sprague.
___________________________________________________
Timy,
I just wanted to thank you again for putting together the routesetting clinic and making it such a special event. It was an honor to have you teach at the ODR climbing gym and I hope we can do more events in the gym while I am here at Kirtland AFB.
I also wanted to thank you again for all the help and advice you have given me personally as I try and progress on my own career path in the climbing world. Your wisdom and shared knowledge has been much appreciated and I look forward to learning more from the "Paw Paw"!
Take care and see you soon!
Dan Isaac
Kirtland AFB Outdoor Adventure Programmer
Albuquerque, NM