Posted: 02-10-2009
A great day of bouldering with Brandi at the smallest state park in KS located in the heartland of America. This rare sandstone erratic is unforgettable. Truly one of the most uniquely striking features that I have ever climbed. A must visit for any climber passing through this state.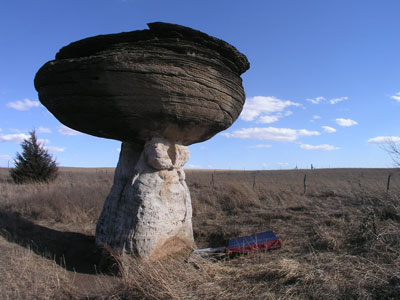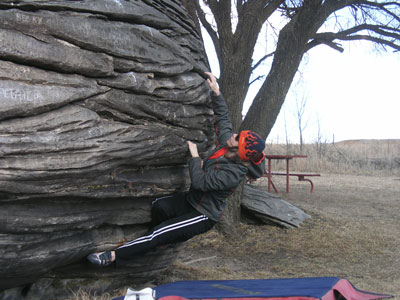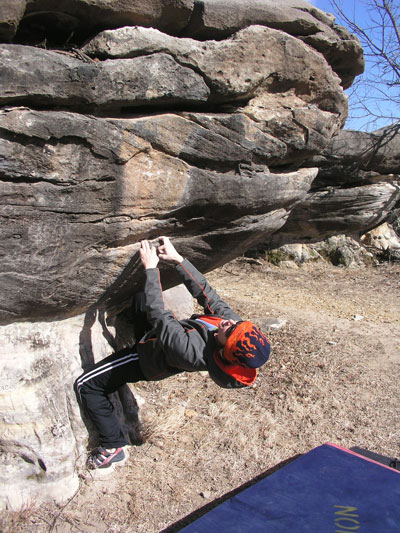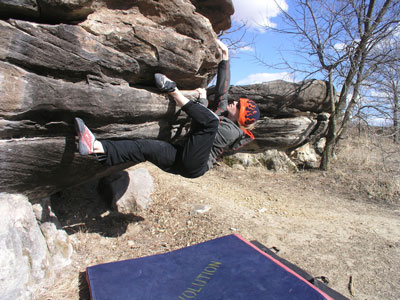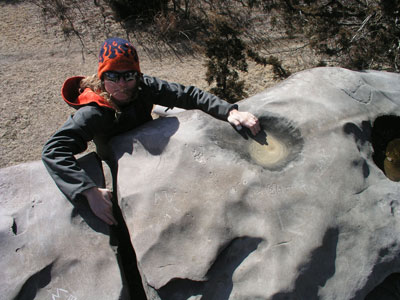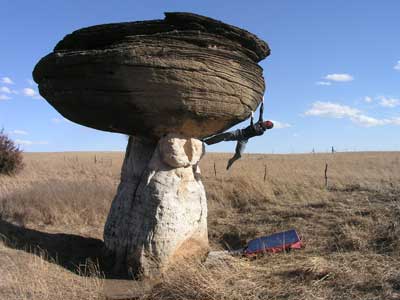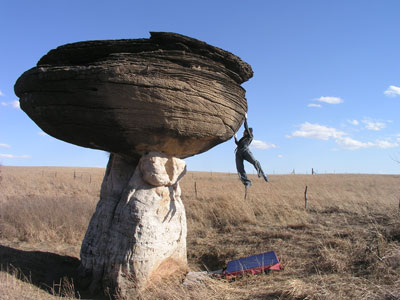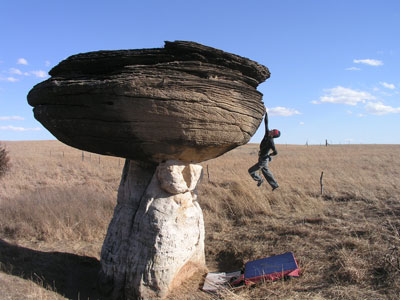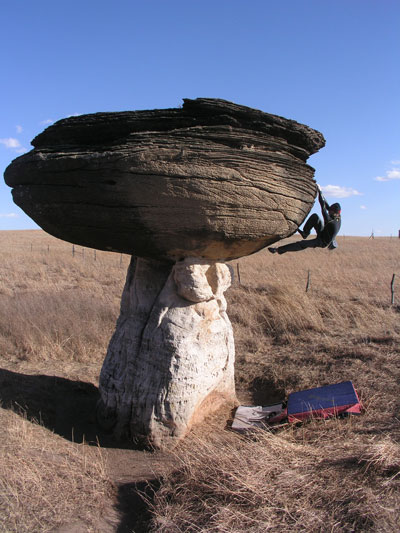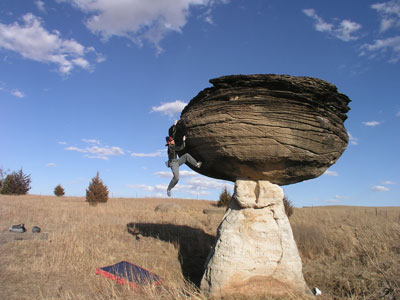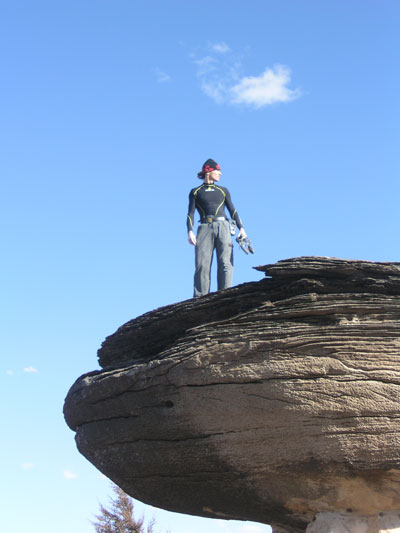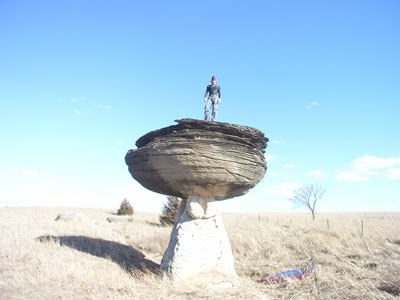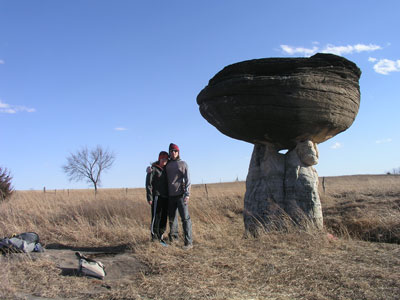 Posted: 06-16-2008
I'm summering in New Zealand until the end of July.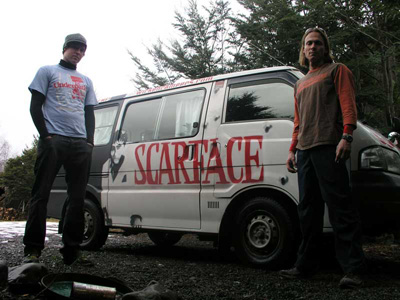 Fellow '505' native Nathan Bancroft flew in from Sydney, where he is studying photography for a year abroad, to meet me in Christchurch, NZ. We picked up our 'Scarface' rental van from Wicked Campers, loaded up on provisions and headed into the mountains 1.5 hrs west of Christchurch to set up shop at our vacation home in the village of Castle Hill. Brandi Proffitt will be joining us in 2 weeks. Until then, it's just the boyz misbehaving.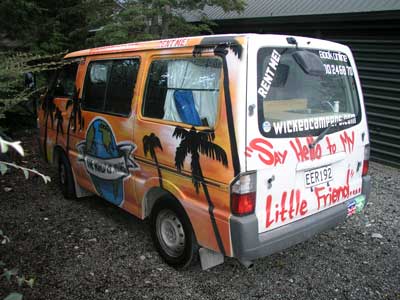 The other side of the coin…….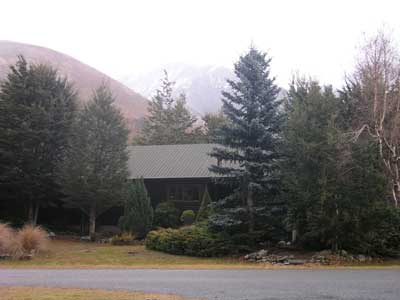 The base of operations……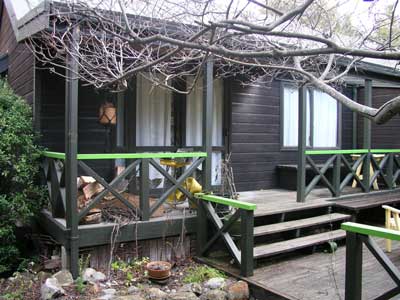 The other side of HQ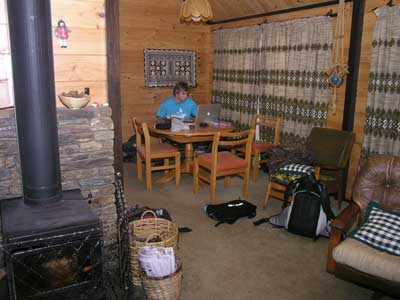 Nathan working OT at the crib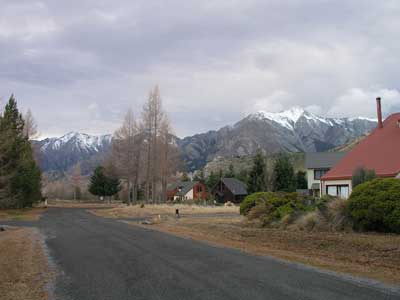 Castle Hill Village view from our kitchen window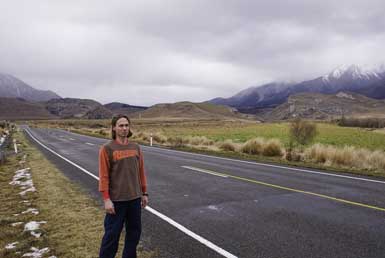 The road to Flock Hill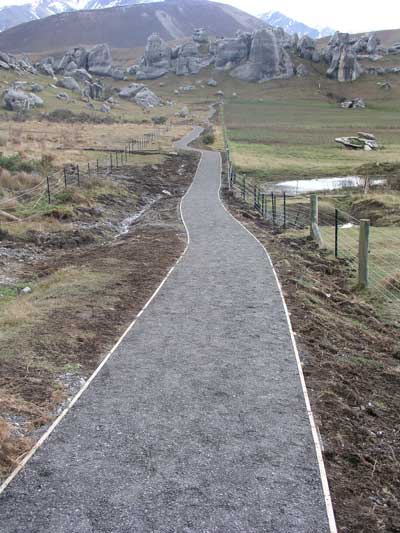 The new trailhead to Castle Hill boulders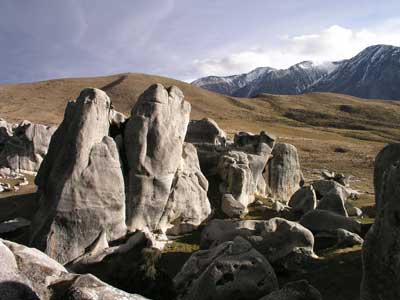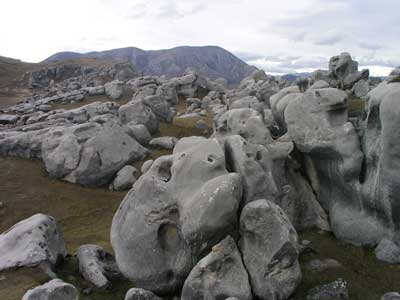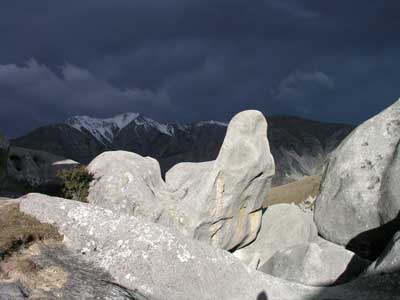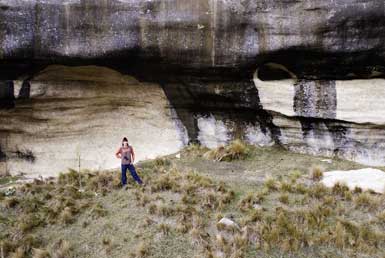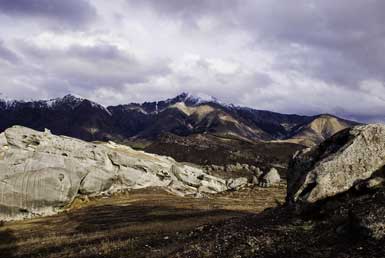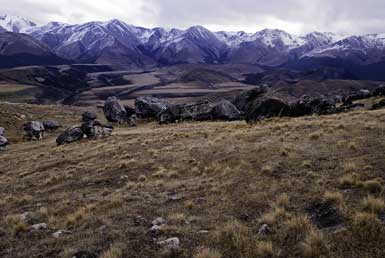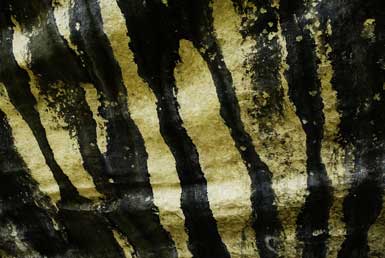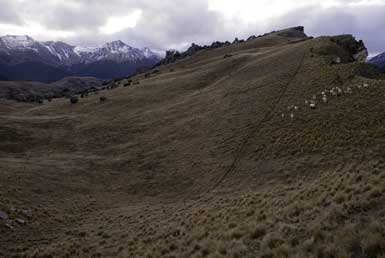 And of course……………………………..The Rock!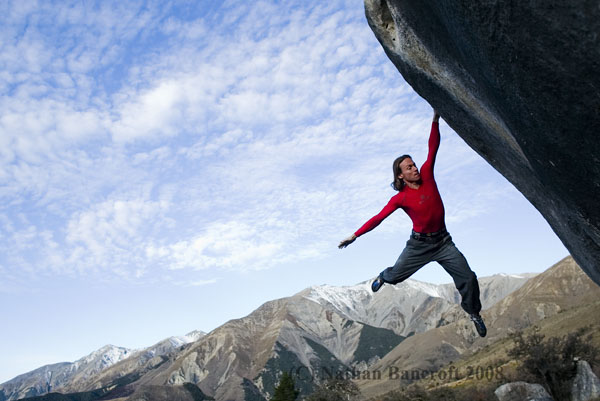 Convinced!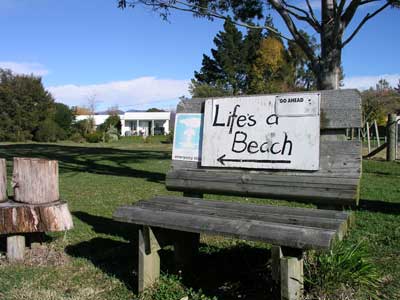 Our Beach Bungalow in Takaka – Golden Bay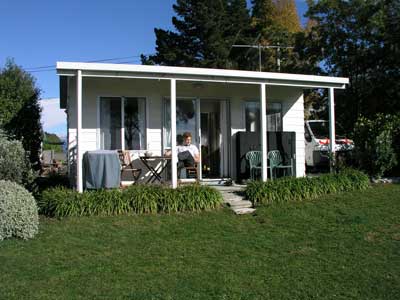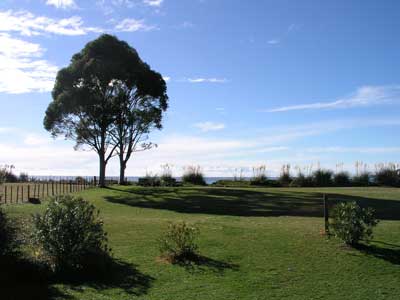 View from the beach house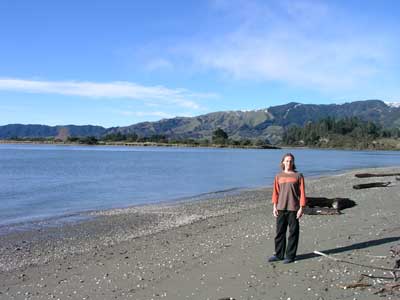 The beach of Golden Bay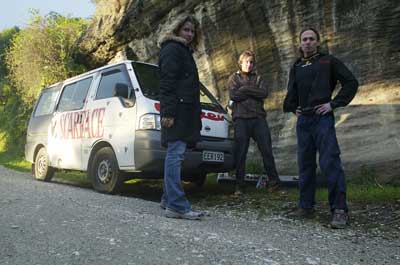 Our rock band photo of the trip.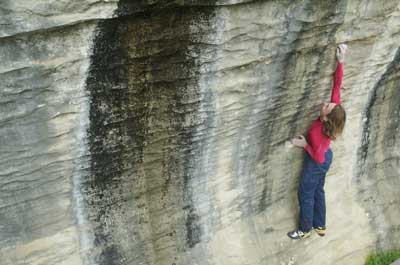 The left Devil's Boot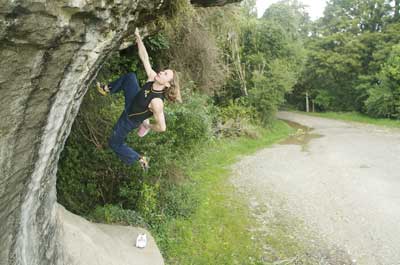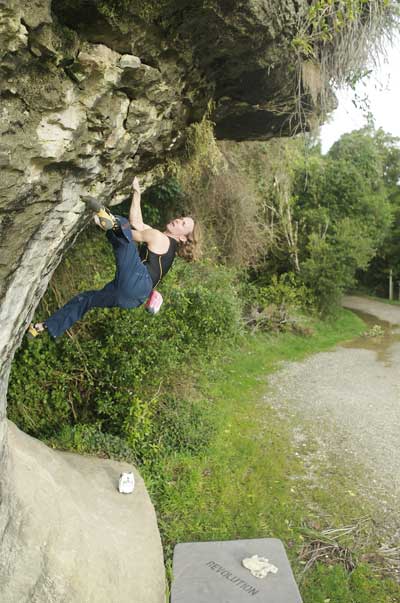 The right Devil's Boot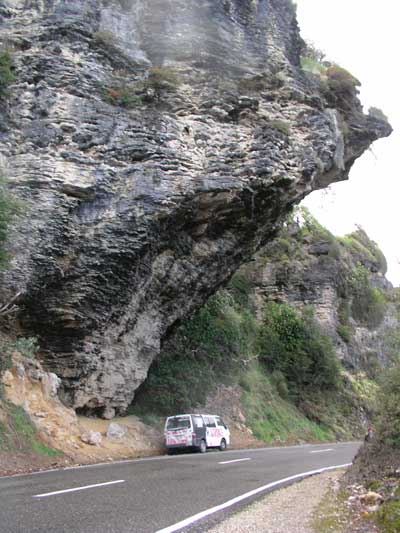 Some undeveloped roadside potential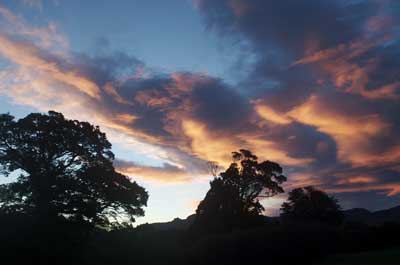 Sunset at Golden Bay