Posted: 10-18-2013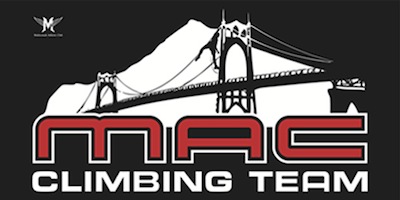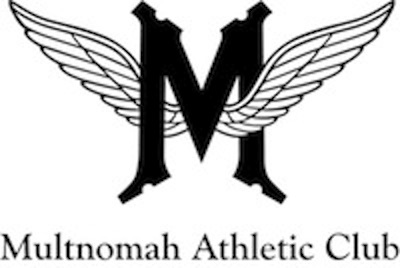 Timy Fairfield has been invited to be a marquee member by Multnomah Athletic Club (MAC) in Portland, OR. MAC features a handful of marquee coaches and professional athletes representing the following sports: Basketball, Football, Lacrosse and Soccer who offer an athletic summer camp series in their respective disciplines. As the exclusive MAC marquee coach representing the sport of climbing, Timy Fairfield has been retained by the MAC as a spokesperson to promote the sport of climbing within the club and to the greater Portland community. He will also consult the MAC competition climbing team coaching staff, conduct youth performance training camps and appear at select climbing-oriented special events hosted by the MAC climbing facility.
"As one of the largest member-owned, private, non-profit, city athletic clubs in North America, the Multnomah Athletic Club (MAC) strives to be a leader in the programs it provides. MAC's Outdoor Activities Program continues to expand its facilities and program offerings. We are excited to have Timy Fairfield joining MAC as a member coach, and are stoked about the possibilities this partnership can create for our members and staff. Adding such a knowledgeable and well-known climber and industry professional as Timy to our team will definitely help our program climb to greater heights and continue to enhance our members' experiences and the program's success."
Dr. Ed Stoner, Athletic Director – Multnomah Athletic Club
"We are excited to bring Timy on as a Marquee Member Coach at the MAC. Timy's passion and strong fitness training knowledge will be a great benefit to our growing climbing program and competitive climbing team."
Chad M. Failla, Outdoor Dept. Manager – Multnomah Athletic Club
"Timy's knowledge of climbing, exercise science, and practical competitive experience at the highest level all go into his camps. I have met very few professionals in the climbing industry that have such a large body of practical knowledge in climbing training techniques. Timy's training camp was a huge springboard to our success in winning our first Team Regional Championship followed by our largest attendance as a team at National Events during the 2011/2012 season."
Peter Julia, Former Head Competition Climbing Team Coach Multnomah Athletic Club
MAC is a private, not-for-profit athletic and social club located in downtown Portland, Oregon, at 18th and SW Salmon streets. Formed in 1891 by 26 football players, Multnomah Athletic Club means as much to families as it does to athletes. A complete club, with first-rate facilities, superb cuisine, and fun social activities, MAC is a second home to many of our 17,000-plus resident members.
Mission: Multnomah Athletic Club's mission is to 
enrich lives, foster friendships and build upon our traditions of excellence 
in athletic, social and educational programs.
The eight-level, 650,000 square foot main facility clubhouse overlooks JELD-WEN Field (home of Portland Timbers F.C.) and is within walking distance of downtown Portland. Covered parking is provided across the street in the club's garage. The facility houses a recently renovated and expanded state of the art indoor climbing facility offering full height lead and top rope climbing, a competition bouldering wall, an articulating systems training wall and a regulation duel speed climbing competition wall with timing devices. In addition to the climbing gym, the MAC houses 3 aquatic pools (1 Olympic size), 9 tennis courts, 8 squash courts, 10 handball/racquetball courts, gymnastics arena, indoor track, batting cage, Pilates studio, 3 fitness gyms, a functional training room, 3 workout studios, 2 weight rooms.
Activities are offered for all club members: young and adult; girls and boys; and women and men. Short-term childcare is available while parents use the club. Top-rated instruction and coaching is available in 24 sports including aquatics, tennis, squash, handball, racquetball, ski racing, snowboarding, kayaking, gymnastics and indoor climbing. The clubhouse is also host to a variety of local, regional, and national sporting competitions throughout the year, and has been a venue for international championships on multiple occasions.
The facility also houses the following amenities: 3 restaurants, 10 private dining rooms, Card Room, Stadium Terrace, Reading Lounge, Sun Deck, Junior Lounge and a Grand Ballroom. The club offers the following luxury services: concierge, The M-porium retail shop, childcare, salon and massage. And yes, there is a dress code as well as a code of conduct, so Mr. Fairfield will be expected to uphold his A-game!