Posted: 11-23-2012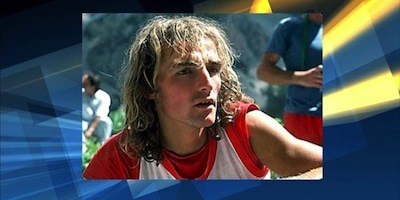 Video: Décès de Patrick Edlinger, l'escaladeur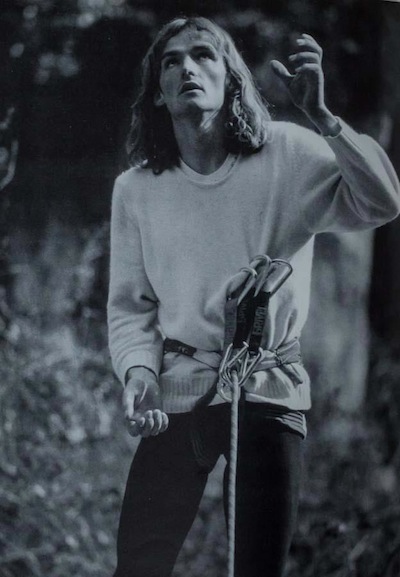 Patrick Edlinger is the most profoundly impactful figurehead in the sport of modern rock climbing. His image is recognizable to climbers and the general public alike around the world and across multiple generations (even amongst those who do not know his name or who have never seen his photos).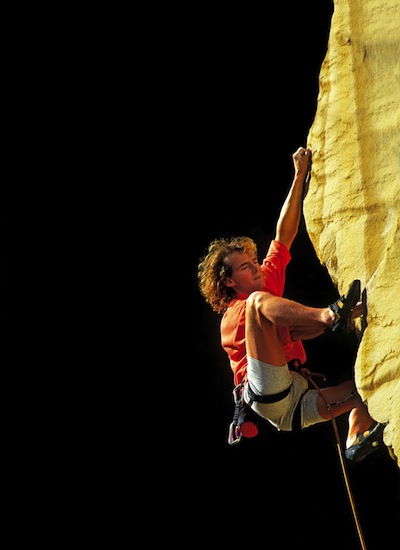 Patrick Edlinger is widely recognized as the individual who popularized and typified the notion that an accomplished rock climber must develop their own corresponding distinctive movement style to accompany their ability on the rock. Through his climbing pursuits he manifested himself at once as artist, athlete, philosopher, mystic and explorer. He implicitly demonstrated to the world that developing a profound personal relationship with the rock provides us with the opportunity to seek meaning in our lives by manifesting our passion as human beings through the language of climbing movement.
Video: Patrick Edlinger dans La Gorge du Verdon
Video: Patrick Edlinger in Vertical Opera
Video: Patrick Edlinger in Free Climbing Falesia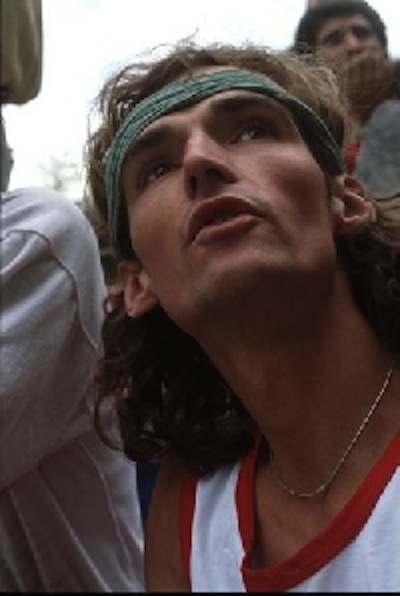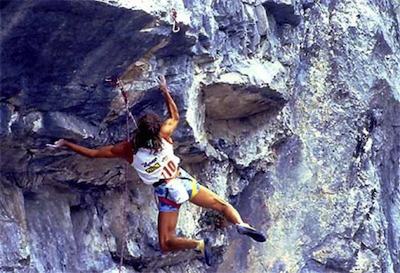 Patrick Edlinger competing in the '85 Sport Roccia in Bardonecchia, IT – the world's 1st official international difficulty climbing competition! He would later go on to win the '86 edition of Sport Roccia in Arco, IT.
Patrick Edlinger profoundly influenced a potent nucleus of his contemporaries who would become the world's most significant trend-setting rock climbing icons during a crucial era of emergence during which the modern sport of rock climbing was defining itself in France. These agents of the modern era included the likes of such highly regarded legends as Patrick Berhault (FRA), Jibe Tribout (FRA), Antoine & Marc Le Menestrel (FRA), Didier Raboutou (FRA), Jacky Godoffe (FRA), Alain Ghersen, Jean-Marc Troussier (FRA), Alain Robert (FRA), Catherine Destivelle (FRA), Arnould t'King (BEL), Nanette Raybaud (FRA), Isabelle Patissier (FRA), Philippe Steulet (SUI), Susi Good (SUI), Wolfgang Gullich (GER), Stefan Glowacz (GER), Kim Carrigan (AUT), Luisa Iovane (IT), Manolo (IT), Beat Kammerlander (AUT), Jerry Moffat (UK), Peter Croft (CAN), John Bachar (USA), Lynn Hill (USA), Ron Kauk (USA), Christian Griffith (USA), Dan "Spiderman"Goodwin (USA), Scott Franklin (USA) and everyone who endeavored to emulate them! The code for our sport that Edlinger transmitted through these passionate individuals set a swell into motion that created the wave that we are riding today.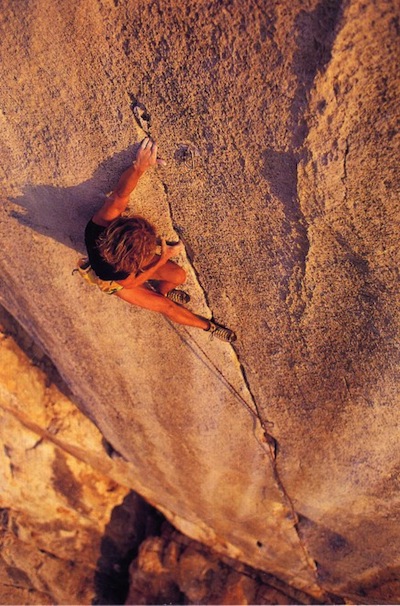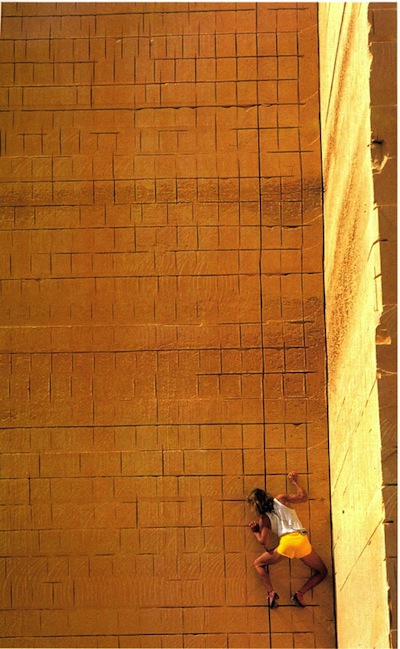 In the collective consciousness of our sport he will always represent the ideal of self-expression through climbing movement. He transcended the timeless notion that the highest order to which we can appeal in our pursuit of the mastery of rock climbing is by embracing the beauty of our own style.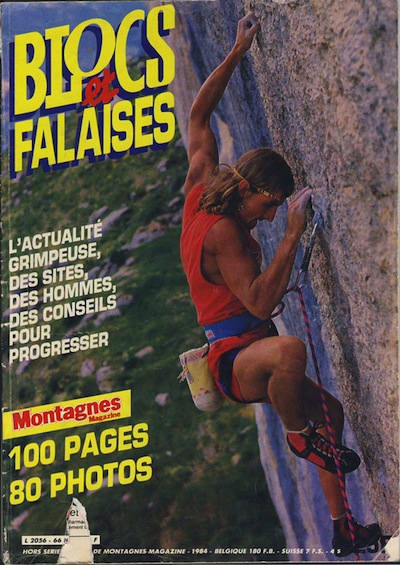 Patrick Edlinger featured on the covers of Vertical Magazine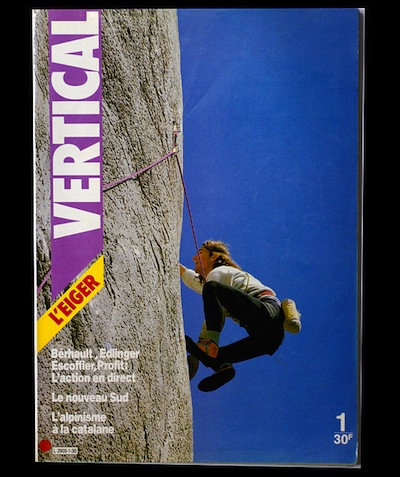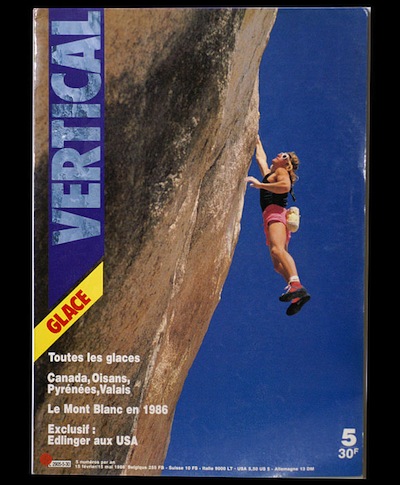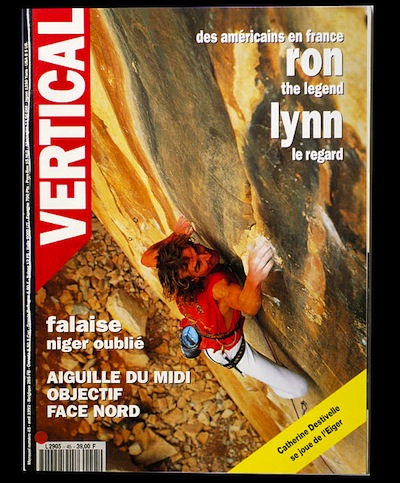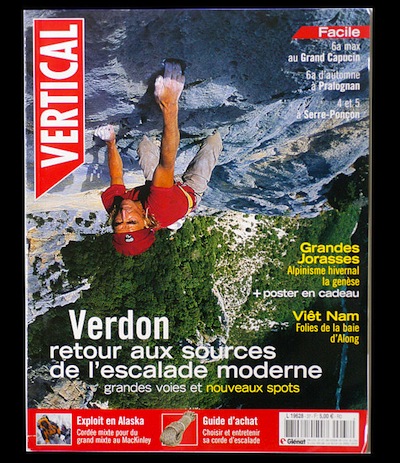 Patrick Edlinger's inspirational approach and photographic images greatly influenced my personal decisions as a teenager on another continent (before I had met him or could even read French!) to pursue rock climbing as a lifestyle, athletic pursuit, career and subsequent relocation to France. I sought to train and learn from his contemporaries.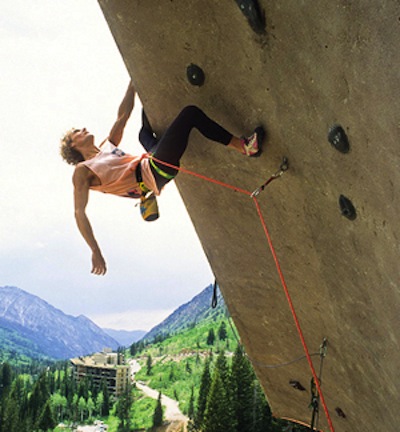 Video: Patrick Edlinger winning the first US hosted international sport climbing competition Snowbird, UT '88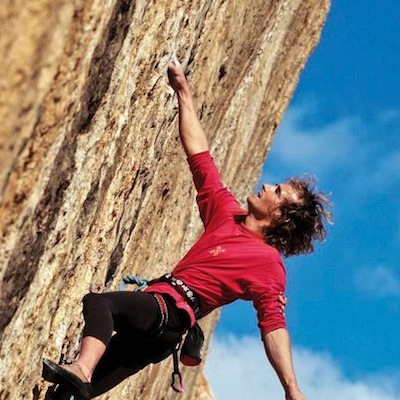 Patrick Edlinger – Ceuse, France '93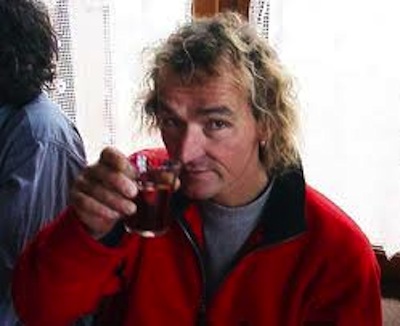 I am grateful that I had the opportunity to meet this man, to witness him climb and to learn from his insights during my time in France as well as during his visits to North America. Everybody who loves this sport has been directly or indirectly influenced by Patrick Edlinger. He lived an admirable life filled with passion that I wish to emulate in many ways!
Rest In Piece. Adieu!
-Timy Fairfield
Patrick Edlinger Gripped Magazine Obituary by TF(2:3:13).pdf
Tribute To Patrick Edlinger Video