Posted: 09-01-2012
Brandi and I spent yesterday climbing at The Bloc Climbing & Fitness.
The boulder problems were diverse and gymnastic. I climbed every boulder problem from V5-V10 on the right half of the wall amphitheater yesterday. Today we'll be sessioning the entire left side of the spread. It's great to have such an ideal training environment featuring modern design, new holds, high hold density, steep angles, thick mats (but of course), 20' drops…..and killer music!
The Bloc is psyched to be the #3 ranked "Active Life" destination in Tucson on YELP out of 204 businesses reviewed. The Bloc Climbing & Fitness was also recently nominated as one of the "Best Places to Work 2012" in Tucson with the Metropolitan Tucson Convention & Visitors Bureau.
I wish we had this facility in Albuquerque!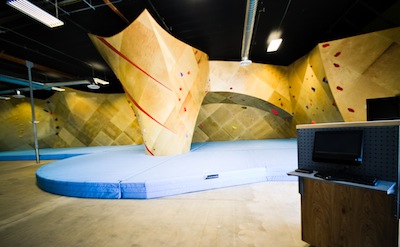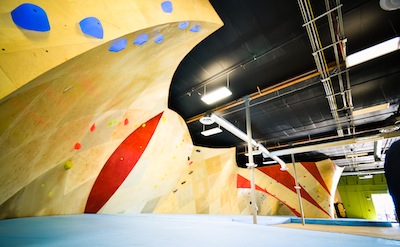 And………a vintage photo (circa 1995)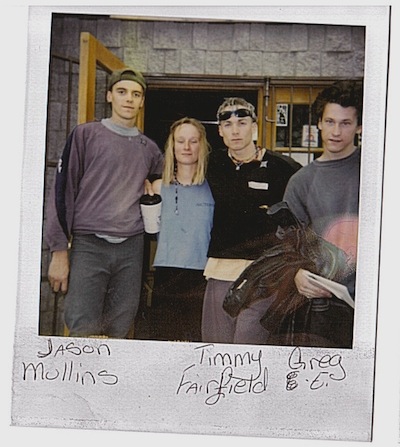 Jason Mullins (Owner: Rocks'n'Ropes & TheBloc), Timy Fairfield, Martina Joos (Germany) & Greg Echelmeier (Midwest Hard Man) in front of the newly built original Rocks'n'Ropes downtown location in Tucson, AZ during the '95 US National Difficulty Climbing Championships.